Pro Line Fusion® Training
Get up to speed, and in the air, quickly
"Rich's avionics training is thorough, clear, and above all — useful!
I'm never left in doubt and highly recommend his trainings."
~ Chuck G. CJ3 Owner
The Perfect Supplement to In Person Training
COLLINS AEROSPACE PRO LINE FUSION® TRAINING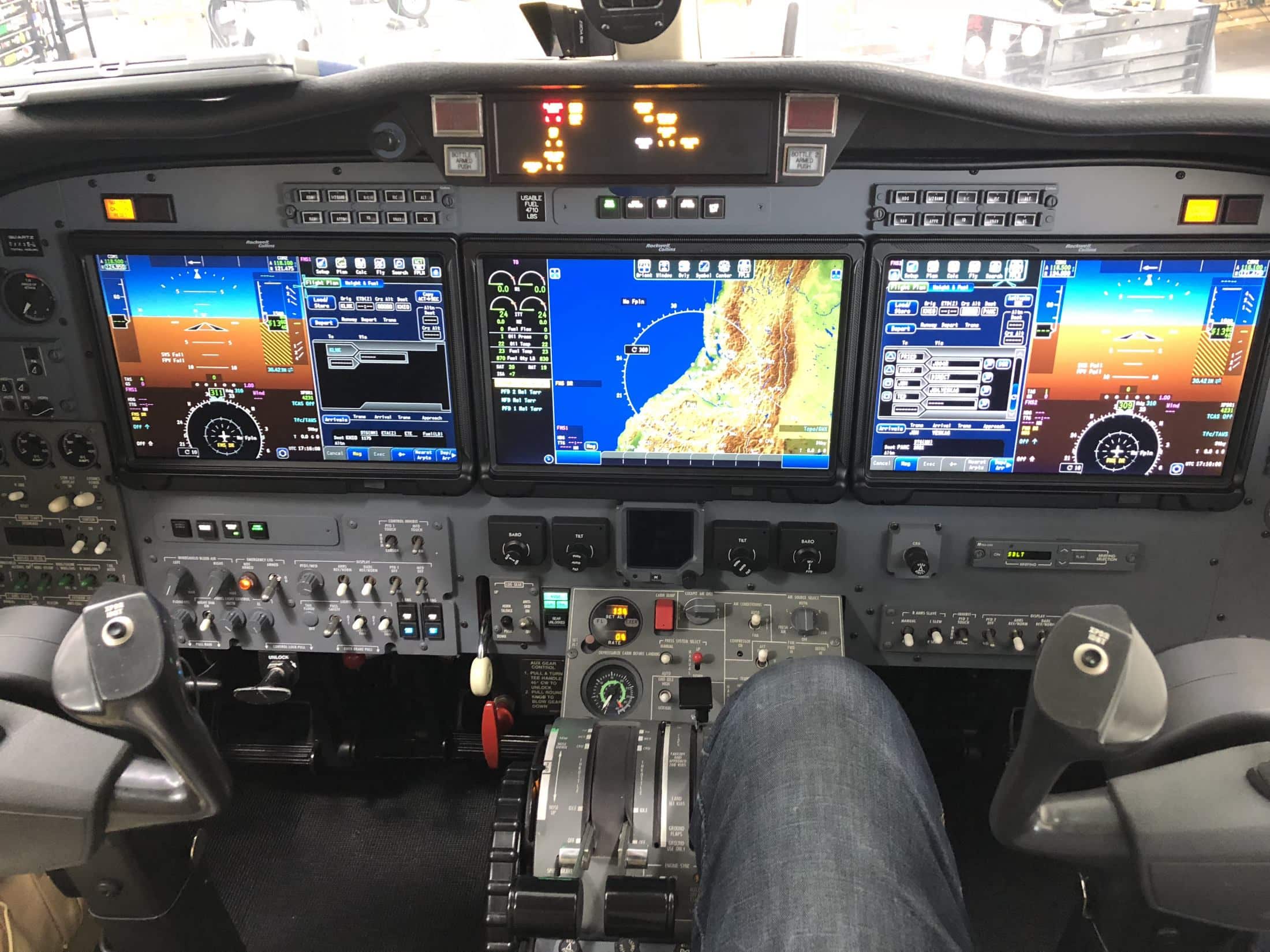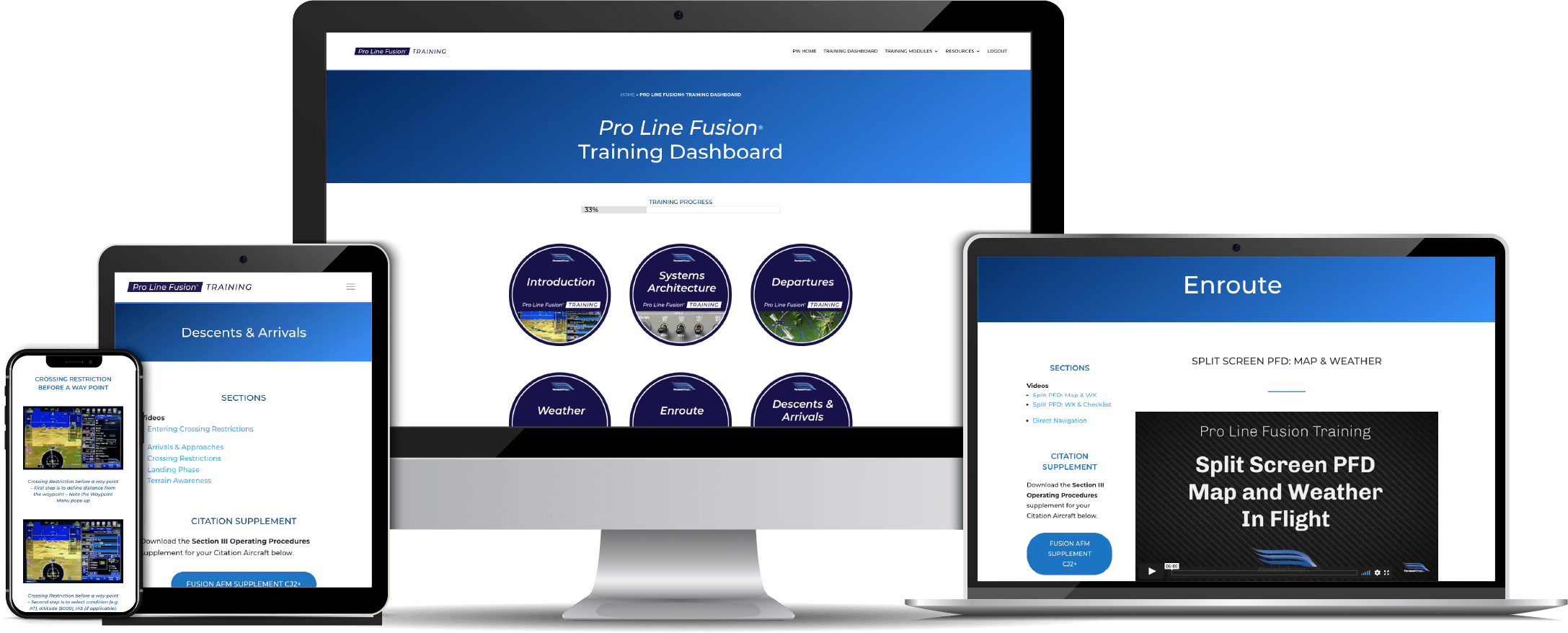 In depth training documentation, display screenshots, videos and resources for any Pro Line Fusion equipped Citation Aircraft.
What's Inside Your Training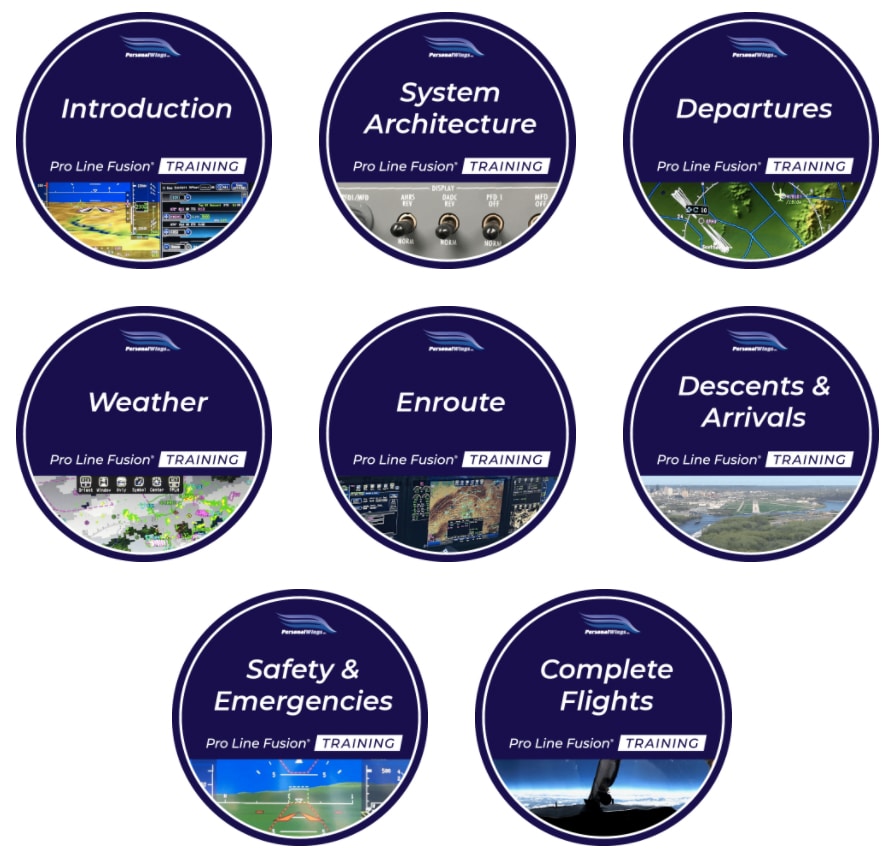 Your training program covers modules to prepare you for safely flying your Pro Line Fusion equipped aircraft.
Simulated Flight Using the Pro Line Fusion Desktop Simulator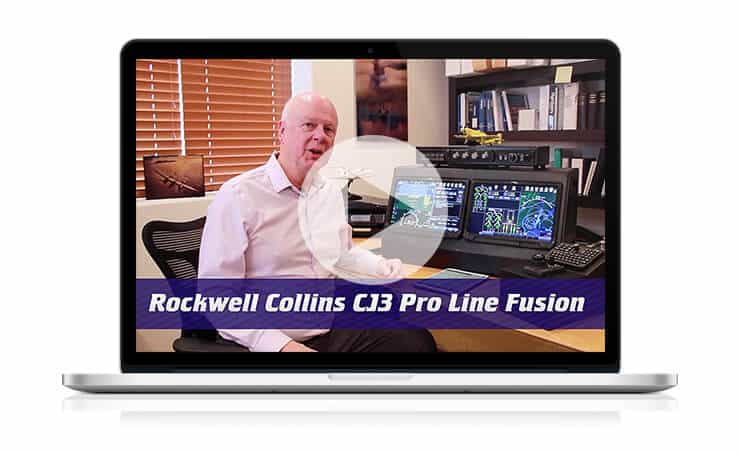 Rich takes you on an in depth walkthrough using the Collins Pro Line Fusion Desktop Simulator as we demonstrates a simulated flight from takeoff through landing.
Flight Plan Walkthroughs Using Pro Line Fusion in the Cockpit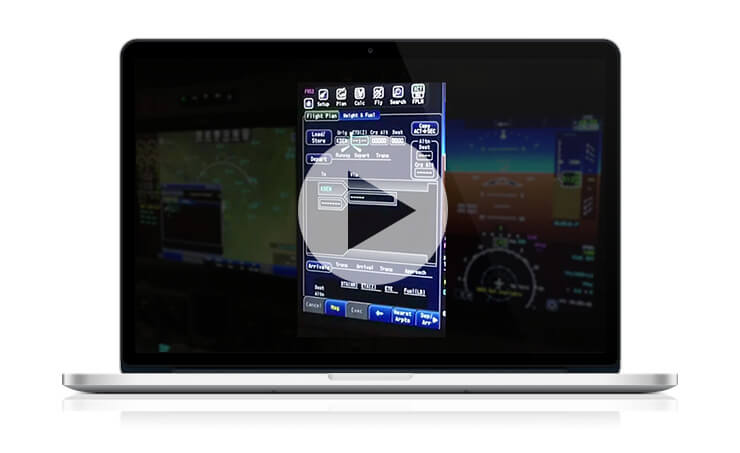 See how to create and navigate through the flight plan process using Collins Pro Line Fusion in the cockpit.
Rich is an accomplished pilot with over 40 years of experience flying over 110 different types of aircraft.
Rich stays up to date with the latest technology in avionics, aircraft, and accessories to make flying both safe and fun.
When not training other pilots, brokering, volunteering for Angle Flight West, or dreaming up his latest aircraft product Rich can be found spending time with his wife and grandkids in the San Diego area.
Improve Your Proficiency
Enroll Today